TABLE OF CONTENTS
If you're in need of a job or looking for the next step in your career ladder, there are some great opportunities awaiting you with the top UK companies. Maybe those places are exactly the ones you had in mind, and if not, it's not late to consider them.
Many people don't feel confident enough to apply for a position in some of the best UK companies to work for. Well, they don't know what they are missing, or maybe they at least have an idea, but what is certain is that you should not make that mistake. There are many good jobs UK citizens can get, but why deprive yourself of a chance to work at one of those companies whose names are known to everyone in the country or even around the globe? Absolutely no reason to do that, and here is why you have a good chance of getting hired by one of them.
First of all, even the best companies to work for UK jobseekers can think of constantly have vacant positions. However good a company is, employees always leave the jobs for whatever reason, wanting to try something new, having to relocate, or seeing better career opportunities elsewhere. Perhaps, one of those reasons is why you are looking for jobs in the UK right now.
Another important thing to remember is that those large companies usually have offices in various cities and towns, and one of them may be not far from where you live. Wouldn't you agree it would be neat to get one of those best paying jobs UK-based prospective employees are suitable for without having to move to a different part of the country? Besides, many of these prestigious employers let you work remotely if the type of job you're applying for allows that and there is a relevant opening.
And since those companies can be quite large, they require all kinds of specialists and employees working for them. So, if you like everything you hear about a company but don't specialize in what it's best known for, you can still land a job there doing your thing. So, obviously, if you're an IT specialist, pretty much any of the top-rated companies in the UK could use your services.
Below, we will be listing those great companies that have been named by some respectable sites and media outlets like Glassdoor and Forbes the best places to work for. See if any of them interest you, check the available job positions, and read about specific companies in more details to prepare for applying for a job there. And if you need help with resume writing, we're at your service.
Capital One
Capital One financial corporation started out as a monoline bank, which means that it was centered around one product that brought it money, and that was issuing credit cards. It was a risky endeavour, and everything could have ended in 1994 for the company if it were not for the smart use of demographic information in order to have a lot of successful personalized credit offers for consumers.
Nowadays, Capital One has grown significantly since and has expanded its range of services. Besides issuing credit cards, it also specializes in auto loans, consumer and commercial banking. Capital One UK has about 10,000 employees, and its yearly revenue ranges between £500 million and £1 billion. The company's headquarters are located in Nottingham, and another UK office can be found in London.
Now, let's see what it's like to work at Capital One. Statistically, it's one of the best workplaces you can find in the UK since it has been listed in the Glassdoor's rating for two consecutive years now. In 2019, this company took the 15th place in the Top 50 Places to Work. The list is composed based on employees' feedback on the companies they work for, and the Capital One Glassdoor rating constitutes impressive 4.5, coming from 7 thousand reviews. Moreover, 93% of the reviewers would recommend this employer to a friend.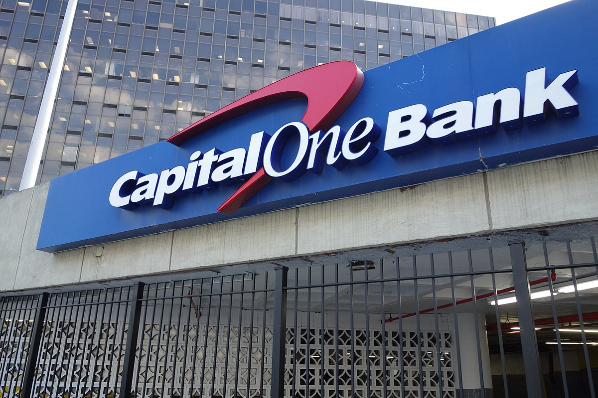 What exactly makes Capital One attractive for employees, inspiring them to leave such positive and excited comments? The best way to find that out is by reading those Capital One reviews, left by people who experienced all the perks by themselves. A lot of reviewers concur in the opinion that the company cares for its employees, which is probably the best way to become successful in any industry. Only by keeping your employees satisfied can you motivate them to work productively and stay loyal instead of looking for a different place of work shortly after getting hired.
Another prominent advantage of working for Capital One UK is that its employees get to establish a great work-life balance, although this seems to not be true for those reviewers who were not satisfied with the company. The easiness of losing this balance was listed as one of the primary drawbacks. Well, no company is perfect for everyone, but looking at the statistics, Capital One is the right place for the majority of people who ended up working there.
Among other important factors employees value a lot are great benefits and prolific working environment. The latter is possible due to the fantastic corporate culture and people who support it, making it easy to rely on each other and achieve everything as one.
What possible negative factors can you expect working at Capital One? Well, according to the reviews, most people found the problem with performance management, as the management was ranking people working together in the same job level against each other. Other complaints regarding the upper management state that it closes its eyes on some frustrating issues.
You can read some more reviews to better evaluate whether Capital One UK would be a good place for you. After all, you can't predict everything before getting a chance to actually work at a certain company. Some questions you may have can only be answered at interviews which, according to Glassdoor reviews, are average in difficulty, and you can apply for one online.
Arnold Clark Company
Arnold Clark Automobiles is, as one can easily guess, named after its founder, and the company was created when he opened his first showroom in Glasgow in 1954. Clark is no longer around, but his company remains Scotland's largest private company and Europe's largest car dealer it became long before his death in 2017.
The Arnold Clark Group employs and trains more than 12 thousand people at over 200 of its UK dealerships, 150 services centres, 40 accident repair centres, and 13 parts centres. The company has over 20 thousand used and new cars from 25 different manufacturers in stock, selling as much as 280 thousand vehicles a year. This results in an approximate yearly turnover of more than 3 billion GBP. But let's move to the next part of our Arnold Clark review, where numbers will reflect the employees' level of satisfaction with the company and other factors will reveal whether it is a good place for you to send your resume to.
In 2019, Arnold Clark earned itself a place under the number 17 with a rating of 4.3 in the Glassdoor's Best Places to Work among the top 50 companies operating in the UK. The rating, which has now been published for a decade, is, as usual, based on the employees' feedback on the company, so their experience is the essential criterion in the company getting on the list. There are over 300 reviews so far, with the prevailing part of them being positive.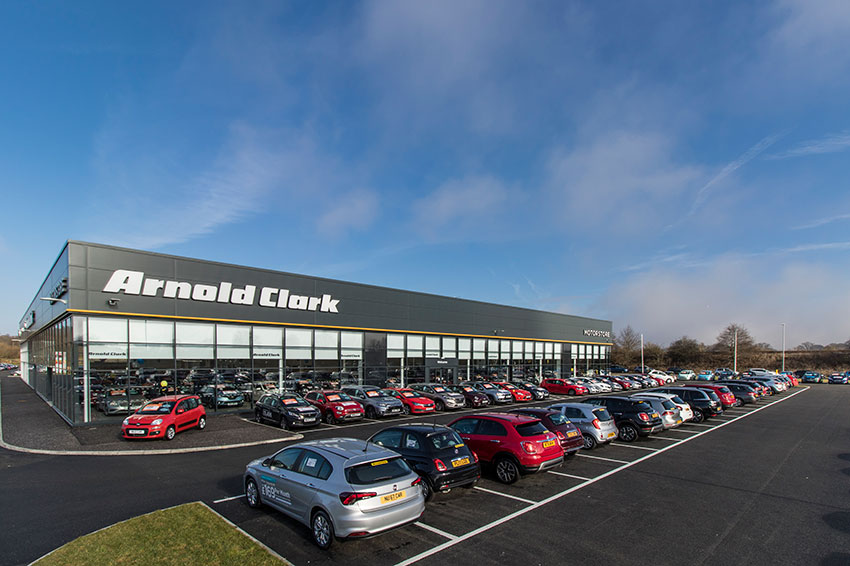 69% of Arnold Clark's employees, who spent some time to share their thoughts on working there, agreed that they would recommend it to a friend. Not the highest percentage we've seen, but still enough to show this company as a favorable place of work. After all, the general number of reviews is not that high, and more often than not people will leave a comment only if they have something to complain about. Those things, as well as all the praises the company gets, are our next stop as we'll explore Arnold Clark Glassdoor reviews.
The most common pros people point out are the job security connected with the constant growth of the company and the experienced senior management. Other positive feedback is related to the company benefits, which are labeled as average but good enough: car discounts, private medical insurance, contributory pension scheme, home travel and car servicing discounts, etc. Many reviewers are more than happy with their salaries, the work-life balance, and the potential for growth. Arnold Clark's employees appreciate the state-of-the-art training facilities where they can get some new technical, business, computer and IT, health and safety, resettlement, and transport training skills.
As for the negative reviews, most of them focus on such problems as long hours for some sales executives and a 6 days a week working schedule. The company representatives explain the necessity to stay open till 8 p.m. which is longer than many other car companies do by the will to make it more comfortable for customers who leave their work late and would otherwise be unable to visit a car dealer looking for a new vehicle. Besides, it's evident from positive reviews and the company replies that Arnold Clark took those complaints into consideration and is now offering a 5 days week for sales executives and flexible hours for some other employees.
If you are interested in Arnold Clark jobs, head to their website and check the appropriate page. There, you can see a list of openings and search for a job by department, location, or keywords. Whether you would like to be hired as a product consultant, valeter, mechanic, IT specialist, accountant, or get some other job position this large company has to offer, you will find details of what the job requires you to do, what your approximate salary would be, and what is expected from the job candidate.
Metro Bank
Metro Bank is a UK retail bank founded in 2010. At that time, it was the first new high street bank to be launched in the United Kingdom in over a century. Positioning itself as an innovative banking institution with a focus on making banking for customers as comfortable as ever and establishing a great corporate culture, Metro Bank has managed to grow rapidly since its launch. It currently employs somewhere between 3 and 5 thousand staff and has opened 67 stores all over the UK so far.
Is Metro Bank good? What distinguishes it from other banks, allowing it to expand so fast and attracting both customers and potential employees? First of all, the people running this company decided to make banking service more personal and easily approachable. Thus, customers get to receive personal, business commercial and private banking services on the spot and by communicating with a Metro Bank's representative in person. The stores are open throughout the week, from 8 a.m. to 8 p.m. on weekdays. Opening an account is really quick, and a card can be printed right during a visit.
Apparently, customers are quite satisfied with the Metro Bank business approach, as there are now more than 1.5 million open accounts with the number constantly growing, and the company's revenue last year constituted 404 million GBP. And quite obviously, these achievements would not be possible if the company didn't value its employees as well, who appreciate working there and do their best to keep Metro Bank achieving all its goals.
The best proof of the company having such grateful customers is the feedback they leave on Glassdoor, which helped Metro Bank to get mentioned on the list of the Best Places to Work in the UK in 2018, landing on the 45th place out of the total of 50. Metro Bank Glassdoor rating didn't freeze there and rose from 4.1 to 4.3 within a year, granting it a far more impressive position in the 2019 list and placing it as #21. And now it's time to find out what exactly employees say about working at this revolutionary banking company.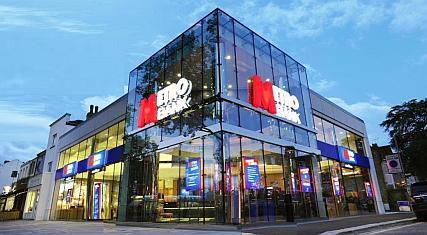 About 400 employees left their feedback on working for this company, and 73% found it worth recommending to a friend. An average positive Metro Bank review praises its great culture, attitude towards employees, and the passion with which they deliver customer services. So, it seems the bank's site isn't lying when it says that they recognize that their people are what makes the company unique and are willing to help them reach their full potential.
This idea is also supported by the reviews, stating that Metro Bank offers some outstanding career development options. It's possible to get hired knowing nothing about banking, undergo training, and start working for the benefit of the company. After that, there are even more opportunities as Metro Bank University has over 70 various classroom-based courses along with almost a hundred e-learning modules. According to the reviews, those are very helpful and well-organized and serve as a great compensation for the salary which may not be exactly great from the start.
Other things that are often recognized as cons include a fast-paced environment, making it difficult for some people to work efficiently and strike the perfect work-life balance. Some employees are also worried about the rapid company growth, fearing that it will affect the superb culture they got to value so much.
It's impossible to predict whether this will happen or not, but for now, you can still enjoy that culture and all the perks Metro Bank jobs offer. Head to their website and check the available openings. Just remember, it may not even be necessary to have any previous experience or any specific diploma for certain jobs. There are many teams you could be a part of, from audit and customer experience to IT, HR, procurement, banking, and so on.
Whitbread Company
Whitbread has a very long history as it was originally a brewing company founded by Samuel Whitbread in 1742. Already by the 1780s, it was the largest brewery in the world, but it had some struggles after the death of its founder and being inherited by his son. It didn't cease to exist, and during the 20th century, the Whitbread company expanded the spheres of business, opening pub and restaurant chains, as well as acquiring coffee stores, hotels, sponsoring a sailing yacht race around the world, and dealing with many more operations.
In 1989, Whitbread made a decision to sell its liquor division, and in 2001 it parted with all its breweries and brewing interests. After selling some of its other properties, Whitbread focused on being solely the hospitality company, which it remains nowadays, being the biggest company of this kind in the United Kingdom. It currently owns and runs the UK's largest budget hotel chain Premier Inn and the following pub or restaurant brands: Table Table, Beefeater, Brewers Fayre, Bar & Block, Whitbread Inns, and some others.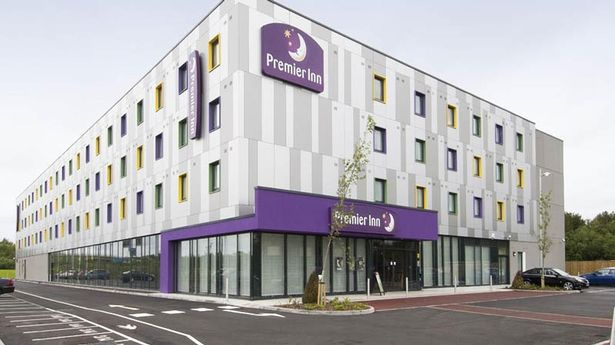 Employing over 35 thousand people, Whitbread always needs new employees. There are most likely to be openings in your area, and you might be able to work in a place you enjoyed dining or staying overnight at. You can read more about the company in our Honest Whitbread review for Job Seekers.
Now, let's briefly take a look at some of the things employees have to say about Whitbread. Despite having won some awards and being named the "Best Employer UK" by the Top Employers Institute in 2017 and 2018, its Glassdoor rating has been dropping lately, currently staying at 2.9. Out of almost 500 reviews, only 40% would recommend it to a friend. The positive reviews point out such plusses as nice people, great working environment, flexible hours, and a really good work-life balance.
Considering the rating, the minuses Whitbread's employees list pose a lot of interest. They complain about long hours, stressful environment, low pay, and a difficulty to have a stable work-life balance. Among other major problems is unresponsiveness of senior management to businesses they run. It also seems that many current company employees are worried about their future employment, as Whitbread is known for selling its properties. So, their working conditions and the available perks largely depend on who owns Whitbread properties at the time, which can change any moment.
Despite such a low rating and a considerable share of negative feedback, one should remember that Whitbread is still a successful company with over 3 billion GBP annual revenue and different divisions. So, employee satisfaction probably depends a lot on where you work, and there are lots of Whitbread careers to choose from. There are some neat bonuses, like up to a 10% annual bonus or a 25% discount on all Whitbread brands, as well as an opportunity to study for further qualifications for free. You might want to look into it and try to get an invitation to an interview after all. Who knows, you may be luckier with your workplace than some other employees.
How to Get the Job You Want
There are lots of jobs in UK you could get at renowned companies and start enjoying the great culture and benefits they offer. The problem, however, is that you will not be the only one eyeing that position, so you need to prove yourself and stand out in the eyes of a hiring manager. But before you can do that during the interview, you need to get invited first, and this is a decision your prospective employer will make based on your cover letter, CV, and resume.
As it happens, people often do not know how to write an effective cover letter or what is wrong with their resume. If you don't want to get rejected without a clear understanding of what can be improved in your application papers, ask Resume101 for help. Our experts specialize in resume writing and know how to please an HR manager reading your papers. We can review your resume or write it from scratch, making sure it uses the information from a job description in the most effective manner and brings forward your most important skills and achievements. Our writers will arm you with a convincing cover letter, increasing your chances of being considered for the position you want to get in the company.
Suggested Reading: