We have everything you need to get your dream job
Professional
writers

24/7
support

Free
revision

Interview
guarantee

On-time
delivery
Launch your career success with our resume service
4 steps to qualified resume
Fill in the order form

Just follow the simple steps of our order form and provide all the needed information.

Attach your current resume

If you do not have one just provide us with your career details and tell us about yourself, we will do the rest!

Submit payment details

We guarantee a 100% security of tour funds and process payments swiftly.

Download your documents

Get your high quality resume.
Our best writers
Peek under the hood of our well-oiled resume writing machine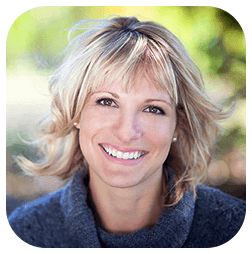 Name: Mary Collins
Age: 35
Education: MBA
I work closely with an HR department and know exactly, what they are looking for in a good resume and cover letter. Over the years I've trained myself to present personal data in the most favorable way. This allows me to craft beautiful resumes, even if there is not enough information about experience or education. I know I can make you look good on paper, but it's your job to look good during the interview.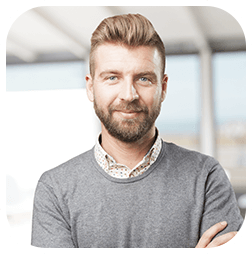 Name: John Nederman
Age: 37
Education: PhD
Writing a resume is a lot like writing a doctoral thesis. You have all the data and need to make it look convincing when you present it. I train my students to do just that to improve their chances of getting good jobs after college. I know that few colleges prepare their students for the pain of job-hunting, so I am glad to help anyone looking for assistance with curriculum vitae or resume.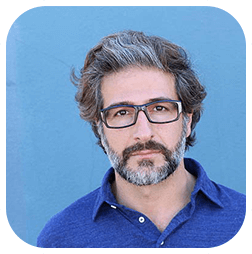 Name: Phil Morris
Age: 32
Education: Master of Science
I had to master the art of writing a resume by trial-and-error. But now I can transform the tangled and unintelligible mess into a clear-cut and concise depiction of your greatest achievements and skills. Let me get my hands on your resume, explain which position you aspire to, and I will create the most impressive resume for you.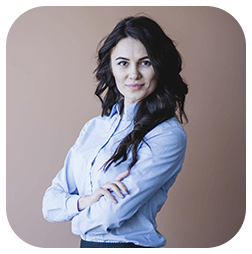 Name: Catherine Sullivan
Age: 29
Education: Master of Arts
Being Humanities fan, I have a way with words. With the right terms, your resume can look professional, sophisticated and extremely convincing. Cover letters are my specialty, as I can let the words run free and paint you in the best light. Let me work my magic on your curriculum vitae, and you won't be able to recognize it.
Writing a Thank-You Letter on Your Way to the Top
Have you ever asked yourself why writing a thank-you letter is so difficult?
It's not because you are ungrateful or have nothing to be thankful about. The trouble is whenever you sit down to write a thank-you note, you either sound generic or insincere. Both are horrible in a professional setting and will never win you points with whoever you want to impress with your thank-you letter.
You can google the answer to your problem, and you will see hundreds of coaching articles and thousands of samples. Waste days trying to find a grain of common sense amid the information dump, and you will miss the window of opportunity to make most of your thank-you letter. All your efforts will be for naught, and you will forget all the helpful recommendations only to repeat the process a few weeks or months down the road.
Surely, there must be a better way? Resume101 is your answer. A team of professional writers with deep-rooted experience in Human Resources and recruiting is always on standby to tackle any task you throw at them, be it a LinkedIn profile writing service or a CV editing order.
Why Get Us to Write Your Professional Thank-You Letter?
Unlike most job-seekers, we know the value of a well-timed thank-you note, and we appreciate you share our view on this. After all, a couple of short paragraphs can do a lot for your career. When writing a professional thank-you letter, we help you
Establish new professional contacts. You might have only met your interviewer one time and been rejected, but that doesn't mean your experience is useless. You can turn every acquaintance into an asset if you know how to spin a thank-you letter. Our writers know how to phrase the short email to show your appreciation without sounding bitter or sarcastic. Instead, they will help you solidify your position and leave the HR department with fond memories of you. You never know when they might have an opening perfectly suited for your experience and professional aspirations.
Create a respectable professional image. Emails are the only way for you to make an excellent first impression and keep it up in the long run. Whenever employers receive a sincere professional thank-you letter from you, they will appreciate your effort. Even a short thank you note can turn your image around and make you a likable and respected candidate. Our writers know the value of every word in business communication; they won't waste precious space on empty platitudes and instead paint you in the best light with a bare minimum of words.
Improve your relationship with your colleagues. In a fast-paced work environment, there is often no time to show appreciation and express gratitude. However, a simple "thank you" can go a long way in improving team morale and create a better work environment. Our writers can masterfully tailor each letter to a specific recipient to give them a personal touch and depth. Your colleagues will be happy to feel appreciated.
If you want all this or a scholarship thank you letter, getting one of our professionals to write a thank-you letter for you is the best option. It is quick, easy, and affordable. Read on to learn more about our writing process.
How to Go From an Idea to a Thank-You Letter?
If you have trouble formulating your needs, contact one of our support agents via live chat or a phone call. They will guide you through the order form or fill it in for you and send you a link. For best results and maximum impact, please,
Provide as much information as possible about your goals. It won't take too long, but our writers will be able to tailor the letters to your needs better if they know your expectations. After all, a thank-you letter for the donation of money calls for different words than an email with thanks for a recommendation.
Stay in touch with your writer to keep track of the progress. We always try to make the shortest turnaround time because we realize the value of the timely thank-you notes. However, we also know how anxious you are to get your hands on the finished piece. You are welcome to reach out to your writer through the dashboard to provide further instructions or details and get status updates.
Preview the piece before approving the order. Our writers are obsessive perfectionists, and they do their best to help you achieve your professional goals. However, accidents can happen, and we welcome your feedback on your thank-you letter preview. We will revise it without extra charges until you are happy with your piece.
Resume101 is not just another writing service. We are invested in your professional growth and career success. Over the years, we have helped over 100,000 job-seekers take control over their careers by creating job-winning resumes, academic CVs, cover letters, LinkedIn profiles, and thank-you notes. Thanks to our writers' skill and experience, 90% of our clients have secured their desired positions while the number of interview invitations rose by 73% on average.
Start with the order form for a thank-you letter; it will be your first step on your way to success. You can join thousands of professionals on their way to the top. You deserve to get a dream job!
Four Simple Steps to Order a Professional Thank You Letter
Need a thank you letter writing assistance? Look at the simple guide on how to place an order.
Step 1

To get an ideally written thank you letter, fill in an order form. The first thing you have to tell us is your career level. Then choose one of the available packages.

Step 2

Now it is high time to tell our writers about a deadline. Our specialists will work like bees to provide your order even ahead of the deadline. If you want to add some materials, you are free doing it.

Step 3

You have already provided all the significant information for writing a thank you letter, and it is necessary to pay for an order. Please, have no worries, we guarantee that all transactions are safe and no third parties will know your personal data.

Step 4

Our professionals always complete orders on time. You will receive a link from thank you letter writing experts. Download a letter and carefully read it through. Now you know that to place an order on Resume101 doesn't require a lot of time. Complete four steps and wait till the superb thank you letter!
Place an order at Resume101 if you:
have no experience in thank-you letter writing
don't know how to write a good thank-you letter
want a professional thank-you letter written by an expert
don't want to overpay for a thank-you letter writing service
Reviews
Our Happy Clients

I gave them half a dozen of pages of ramblings about my previous jobs and education. What I got back was a clean and streamlined account of my experience and skills. Who knew my resume could look so professional?

After graduating from college, I had no idea how to write a resume. I will never regret paying for professional writer's help. Now I'm no longer embarrassed to send out my resume.

The turnaround time was quick and the quality of the CV I ordered was perfect. I will definitely recommend this service to my friends who are struggling with their resumes.

No wonder I never got invited to interviews before I got a high-quality resume from these guys. I had no idea it could look so good.

I was very satisfied with the resume and cover letter I ordered. I already have a few interviews lined up, and I'm sure I will get the job I want.

I was hesitant to pay someone to organize and proofread my resume, but I'm sure glad I did. In a couple of days, it transformed from a jumbled mess into a streamlined professionally written document of which I can be proud.
See all reviews
Do you have any questions left?
Enter your phone number, and we will call you back in under 60 seconds